UM – Unaccompanied Minors
by Ann-Sofie Bárány
Director Suzanne Osten
Set & costume Karin Lind
Music Alexandra Nilsson
Dramaturge Erik Uddenberg
Lighting design Jenny Larsson
Makeup Erika Nicklasson
Choreography Soledad Howe
Masque- and doll sculpture My Walther
Video design Bengt Danneborn
Assistant Sara P Borgström
Graphic design Daniel Bjugård
On stage Mårten Andersson, Frida Beckman, Malin Cederbladh, Gustav Deinoff, Patrik Hont, Maria Johansson, Emelie Jonsson, Johannes Wanselow.
Kids fly between their parents. To and from, back and forth.
Mummy in one town, daddy in another. Travelling to daddy means leaving mummy. And vice versa.
Homesick, how? I have one home, two homes… many homes.
A longing for freedom can be a longing to get away from musts. But real freedom may be to do something that makes life meaningful.
Two kids on a flight meet the crew who deliver stories that give the sky hiccups. On a transit landing, the kids encounter the real unreality. And there, in absolute freedom and abandon, they need to take action.
Unga Klara in association with Riksteatern, 2012-13
 
PRESS
 
"…witty dialogues in a fast, entertaining pace… and a melancholy image of vulnerable children where nothing has really changed apart from technology… a play with unsettling words that transform into something that inspires a sense of heroism." / Svenska Dagbladet
"It's fantastic and mind-boggling, with twists and turns that appear as unpredictable as a game where all the participants are inspired. I find myself wishing I were a smart little kid with less conventional reference than the ones I actually have." / Expressen
"… with Ann-Sofie Bárány's quirkily imaginative verbal somersaults… anything can happen to those who dare loosen their mental safety belt… Against an entirely solid everyday background, UM is a free fantasy about life's unfathomable possibilities and mysteries. A performance that leaves you overwhelmed, touched, and very, very happy." / nummer.se
"… uncensored children's theatre that resembles little else… very emotional and mottled… powerful songs… .. weird but distinct characters. The children are the only ones who behave normally and react logically in this topically unruly story that constantly takes unexpected turns, and winds itself around uncomfortable issues." / Skånska Dagbladet
UM is translated into English.
Trailer: Sara P Borgström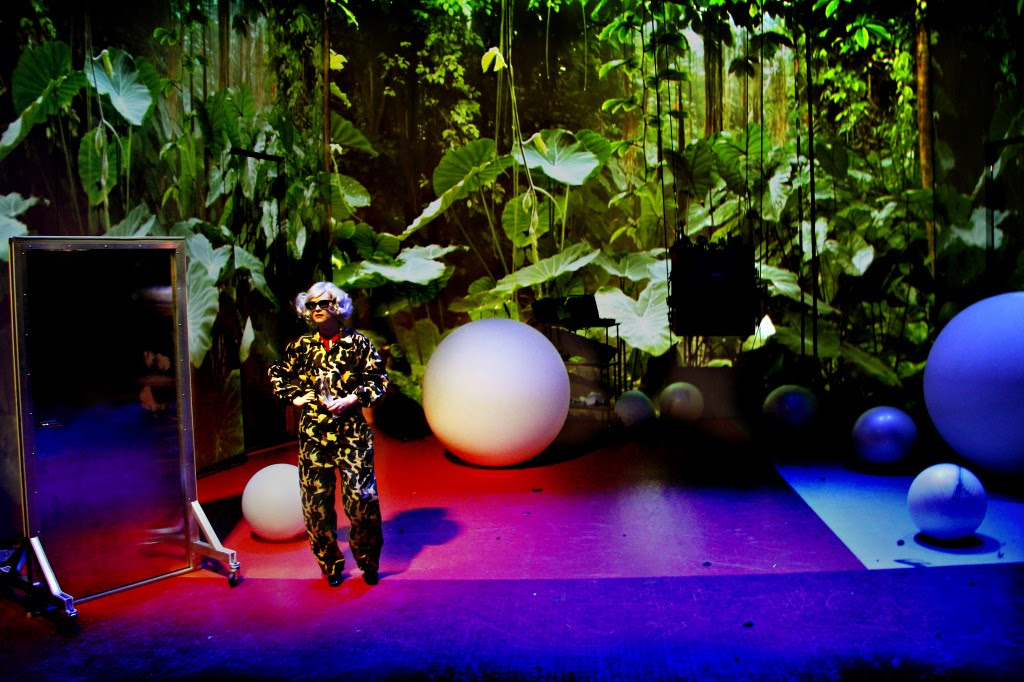 Photo: Sara P Borgström
Share